[ad_1]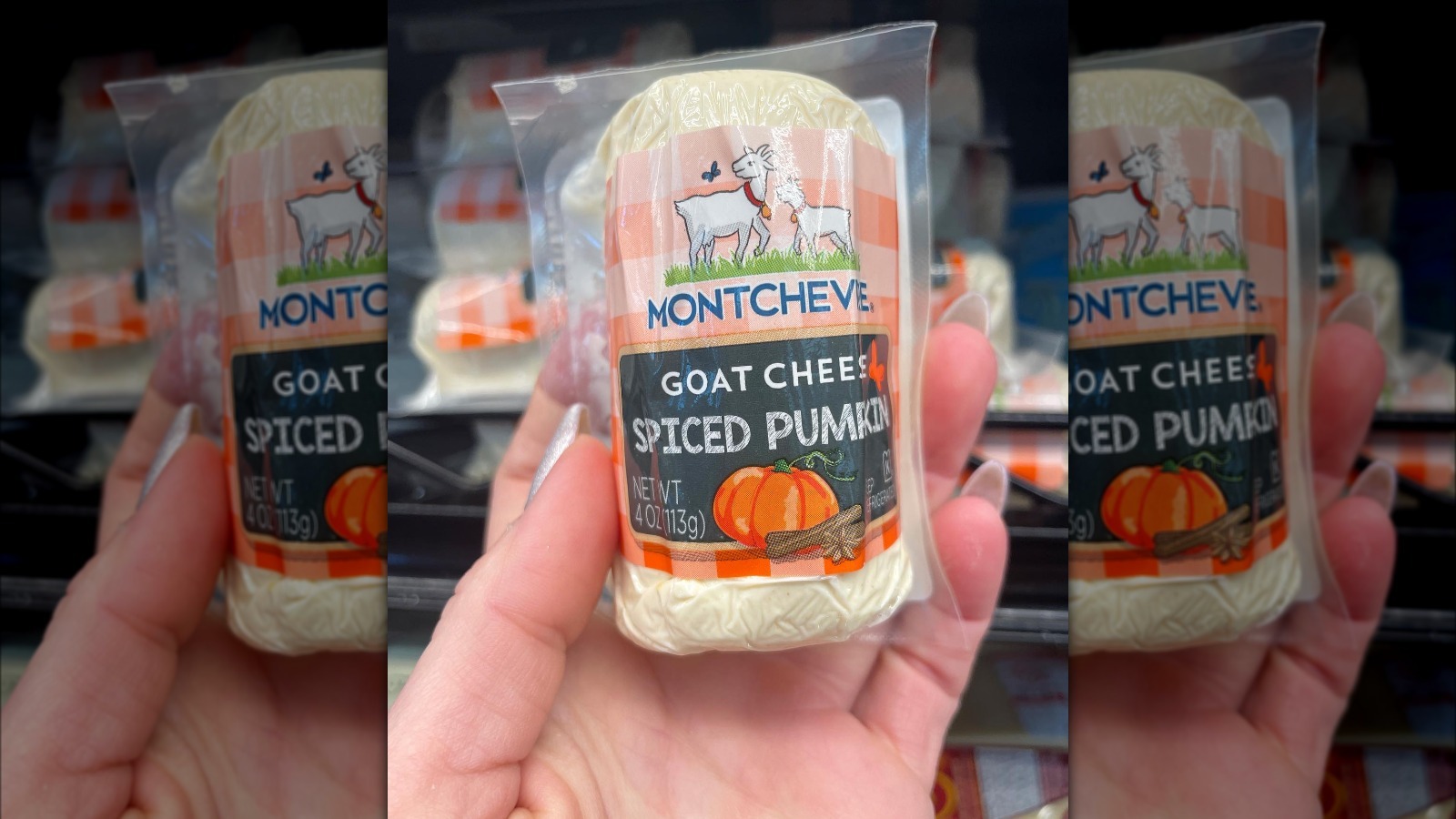 People tend to either love or hate pumpkin spice, with many eaters and sippers reveling in the seasonal availability of the warming blend — and just as many complaining that every fall product seems to have pumpkin spice in it. And so, when the social media accounts that track new Trader Joe's products posted about a new spiced pumpkin goat cheese available in stores, commenters, logically, appeared divided about the news. 
Instagram account @traderjoeslist posted a photo of the cheese alongside the caption, "This goat cheese is unbelievably creamy with a touch of sweetness and finishes with pumpkin spice that's not overpowering! I really enjoyed this and sampled it in this week's haul! If you're a goat cheese and pumpkin fan I would recommend adding this to your #traderjoes list!"
While one user was on the same page, commenting, "NEED THIS," not all shoppers seemed so psyched. "Jeez. They can't stop adding pumpkin spice to everything," wrote a different follower. Meanwhile, some TJ's shoppers fell squarely in the middle, unable to decide whether they wanted the cheese or not. On a charcuterie board roundup posted by @traderjoesobsessed, one Instagrammer wrote, "Pumpkin goat cheese!! Not sure if I should be intrigued or disgusted." We understand the feeling.


[ad_2]

Source link